There are currently over 4 million apps available across various mobile platforms. It's virtually impossible to keep track of each and every app on all of your devices, whether it is a shared...
---
There are currently over 4 million apps available across various mobile platforms. It's virtually impossible to keep track of each and every app on all of your devices, whether it is a shared device, such as a tablet or smartphone, or just to keep prying eyes away from the device.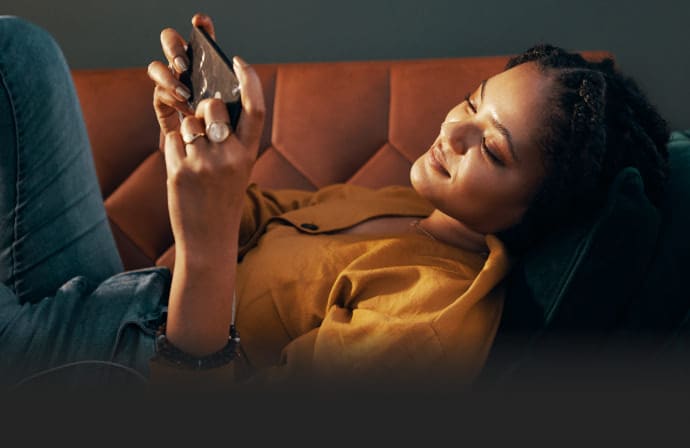 Help protect your digital life on your devices.
Are you afraid of losing your personal information or all the precious things on your computer? Get comprehensive protection with Norton Security Deluxe across all your devices – up to 5 PCs, Macs, smartphones or tablets.

Create an account today and try it free for 30 days on up to 5 of your devices.
In our busy lives, sometimes we don't give much thought when a close friend asks to look at something on our phone, or your rambunctious child snatches up your tablet to get their Angry Birds fix. But the things we have on our devices contain much more information about ourselves than we realize. Norton App Lock has a multitude of uses to keep you and your whole family safe and secure.
Keeping Kids Safe
In the case of children, Norton App Lock helps you protect your children from those "bad apps" by locking them up tight. The problem with apps these days is that although there are age restrictions suggested by the developer, there is no actual way to enforce that children are entering in the correct information when setting up the app. There are a plethora of dangerous apps out there for minors; especially ones that allow users to communicate anonymously with each other. With these apps, it is virtually impossible to know who your child is talking to, therefore the best solution is add security to these apps until they are old enough to understand the dangers that come along with these types of apps. The greatest mobile security benefit of Norton App Lock is that you can pre-install the apps you do not want your child to have access to then choose a passcode or swipe pattern to protect the app from prying eyes.
In addition to keeping kids safe, it also adds an extra layer of security to protect your information. Children love playing with smartphones, but can sometimes cause accidents, such as deleting the content on your phone. By locking down the apps that matter to you, you can prevent those unintentional mishaps.
Protecting Personal Information
People keep online banking apps, shopping apps, social networking, text messages and email accounts on their phones that they don't necessarily want prying eyes snooping around in. A lot of these apps can store personal information such as financial information, full names, addresses, and even social security numbers.
In addition to adding security to those applications, Norton App Lock can also be used to restrict usage on certain apps, particularly on shared devices. A lot of applications will leave you logged in for long periods of time, leaving you without protection from security breaches like someone updating your social media accounts or even running up thousands of dollars via shopping apps or buying candy in games.
Norton App Lock can also keep others from reading your texts and prevent unauthorized texts being sent from your phone. You can even protect yourself from those embarrassing "pocket-dial" accidents.
Super Security
With Norton App Lock, you can add an extra layer of security to your phone.
While you should always have a passcode enabled on your phone, in the event that your phone falls into the wrong hands and the crook can crack the passcode, they will then encounter the added security of Norton App Lock's second layer of passcode protection.
Simple Set-up
All you have to do is download Norton App Lock onto your device via the Google Play Store, set a 4-digit passcode or swipe a pattern. You can then select the apps you would like to protect from both the Recommended and the Other Apps sections.
For full instructions on how to set it up, check out our instructions. The convenience of App Locker is that you only need one code to unlock all protected apps.
Editorial note: Our articles provide educational information for you. Our offerings may not cover or protect against every type of crime, fraud, or threat we write about. Our goal is to increase awareness about Cyber Safety. Please review complete Terms during enrollment or setup. Remember that no one can prevent all identity theft or cybercrime, and that LifeLock does not monitor all transactions at all businesses. The Norton and LifeLock brands are part of Gen Digital Inc. 
---