Don't let cybercriminals stop you from taking advantage of year end deals. Learn simple safety tips to help shop safely.
---
Are you one of the many shoppers planning to click for holiday gifts this year? Your email inbox may already be flooded with upcoming online sales to peruse from the comfort of your home, but don't let the numerous year end deals and distractions cloud your judgment. It's always important to pay attention to signs that your online shopping transactions are secure.
The holiday season is a lucrative time for online retailers, and cybercriminals see this as an opportunity to profit as well. An additional concern is bogus e-commerce websites, which are made to look legit but may steal your credit card information.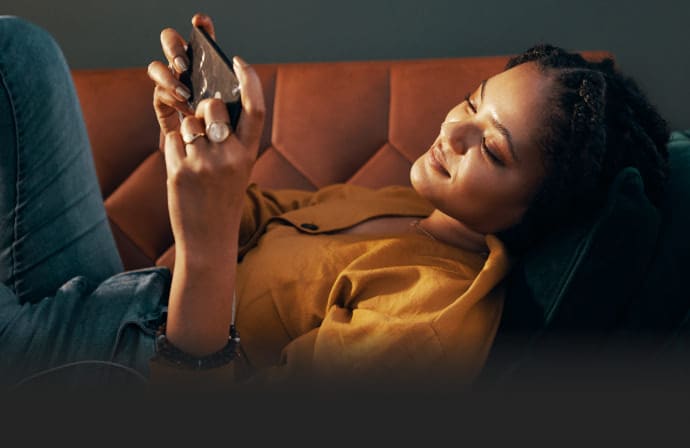 Help protect your digital life on your devices.
Are you afraid of losing your personal information or all the precious things on your computer? Get comprehensive protection with Norton Security Deluxe across all your devices – up to 5 PCs, Macs, smartphones or tablets.

Create an account today and try it free for 30 days on up to 5 of your devices.
This doesn't have to happen to you. You can still shop online and take advantage of year end deals with peace of mind. As you make your online purchases, remain vigilant by following these safety recommendations.
Online shopping tips for Black Friday and Cyber Monday
1. Make sure your browser is up to date
Always update to the most current version of your browser. By doing this, the vulnerabilities that may have been found in previous versions are likely to have been identified and patched.
2. Look for HTTPS
Before entering a credit card number, or any confidential information, make sure that the URL in your browser address bar turns green or begins with HTTPS and not HTTP. These are indicators that your session is secure and that the site is using encryption to protect your personal data. This protocol is known as SSL (Secure Socket Layer) encryption, and it helps protect online transactions by keeping data in transit confidential through encryption. In other words, your information is encoded and not visible to hackers.
3. Understand the privacy policy of the website
Make sure you thoroughly understand the company's privacy policy and how your personal data will be used. Know what kind of information is being collected and how relevant it is to the product that is being provided. Find out how this data will be used and who will have access to it. Some websites may give you the choice to opt out of sharing information. The website should provide a point of contact if you have any questions. Disclosing your personal information could expose you to risks of having your identity stolen.
4. Learn to spot phishing attempts and questionable deals
During the holiday season you could receive emails advertising unbelievably great deals. Beware because these could be phishing attempts, and the email's links could direct you to a bogus website built to capture personal information. Have your guard up for emails and text messages advertising holiday deals that seem too good to be true — most likely, they are. Although spam emails can seem harmless, avoid clicking on links and downloading files from any unknown sources. Phishing emails and websites often contain typos or spelling and grammatical mistakes. If you receive an email requesting to "verify" your confidential information, don't respond!
5. Create strong passwords
Always use strong passwords, and update them regularly. Never use the same password for multiple accounts. This is especially important for accounts that contain your personal information. Norton Identity Safe is a tool you can use to manage your passwords for free.
6. Use a VPN on public Wi-Fi
Public Wi-Fi connections are often unencrypted and unsecured, leaving you vulnerable to a man-in-the-middle (MITM) attack.

An MITM attack occurs when a cybercriminal exploits a security flaw in the Wi-Fi network to access and intercept your private information. Essentially, hackers can sniff out any information that passes between you and the websites you visit — details of browsing activities, account logins and purchase transactions. Your sensitive information, such as passwords and financial data, are then vulnerable.
A virtual private network like Norton Secure VPN, which creates a "secure tunnel" where data sent over a Wi-Fi connection is encrypted, makes the information sent to and from your device secure and private.
7. If still in doubt, confirm the website
If you are still unsure about the credibility of a website, you can use Norton Safe Web, a free online tool that can help identify risky websites as you shop. For additional information about how to stay safe while you transact online this holiday season go to Stay Secure Online.
Editorial note: Our articles provide educational information for you. Our offerings may not cover or protect against every type of crime, fraud, or threat we write about. Our goal is to increase awareness about Cyber Safety. Please review complete Terms during enrollment or setup. Remember that no one can prevent all identity theft or cybercrime, and that LifeLock does not monitor all transactions at all businesses. The Norton and LifeLock brands are part of Gen Digital Inc. 
---