Learn how to choose antivirus software to protect your computer or mobile device against viruses, malware, phishing, ransomware and other threats.
---
Malware, viruses, phishing, ransomware: It can be a dangerous digital world out there. What is the right type of protection for you? This article explains how today's internet security software includes antivirus but also goes beyond it to provide protection in several additional ways, and explores how to choose an internet security software suite. Whether you're always connected, or you use a computer, smartphone or tablet just occasionally to browse the Internet, security software that includes antivirus protection is essential for all your devices.
Which threats can antivirus software help protect against?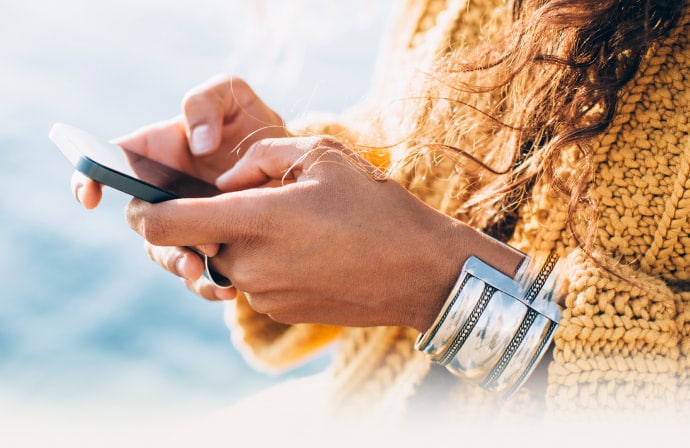 A security suite that helps protect your devices.
Free security software just doesn't have the resources to keep up with new threats as they emerge. That's why you need a multi-layered defense to security. Meet Norton Security Premium — protection for up to 10 of your devices.
Computer users today have a lot more to worry about than just viruses. Malware is a general term that refers to many types of threats, such as these:
Virus: Harmful software that replicates itself and spreads itself to other devices
Adware and spyware: Embedded in free software, such as weather trackers and screensavers; this type of malware generates ads and tracks behavior
Phishing: Seemingly safe links take users to malicious sites that gather personal data and login credentials, and can be found within websites, emails or even ads
Pharming: Similar to phishing attacks, pharming attacks redirect users from a legitimate site to a malicious one
Ransomware: When downloaded, ransomware blocks access to files and programs until users pay a set fee
Hackers regularly come up with new creative ways to attempt to separate people from their money, personal information or data. When the Internet was in its early days, you mainly had to stay away from sketchy sites to protect yourself. Now, even sites that look safe could be harboring malware that could latch onto your computer. Whether it's a copy of a legitimate website created for malicious purposes that looks just like the real thing, a fun-looking app in the app store that contains malware, or a message from what appears to be a friend, but actually is a bad actor phishing for your personal information, there are many types of online threats from which security software that includes antivirus can help to shield you. Today's security software contains multiple layers of defense against threats that your computer or smartphone faces. Antivirus is one of those layers that helps to shield your devices against various malware threats.
Why do you need up to date antivirus software?
While antivirus software has advanced well beyond the early days of matching malicious file signatures, a strong antivirus engine is still a cornerstone of today's security software. Norton's antivirus engine uses LiveUpdate technology to regularly update and respond to new threats. Like any software, when updates are sent to your computer or device, it's also important to run those, to ensure that your antivirus, or security software, is up to date with the latest features and fixes provided by the software developer.
Security software uses not just antivirus, but multiple means or "layers" to protect your devices from viruses, malware, ransomware, Trojans and other threats to your device's security. New types of threats are created all the time, and old forms of malware often resurface or get re-used in new ways. Norton Antivirus and Norton Security software use these layers of security technology together to defend against the latest threats.
Keeping up to date with the latest threats
Each year, NortonLifeLock, makers of Norton protection, publishes its annual Internet Security Threat Report, noting changes in the threat landscape from year to year. A few notable changes to the threat landscape throughout 2017 were in the 2018 report:
Malware, Trojans and ransomware:
Emotet (Trojan.Emotet), a new player in banking threats, remerged in late 2017; detections increased 2,000 percent in the final quarter.
Script and macro downloaders increased by 92 percent in 2017, as they continue to be aggressively propagated in order to install ransomware and banking threats.
Ransomware infections are up 40 percent in 2017, driven primarily by WannaCry (Ransom.Wannacry).
The number of ransomware variants is up 46 percent in 2017, despite fewer new families emerging, indicating intensifying activity by established groups.
Coin mining was the biggest growth area in cyber crime in 2017, with antivirus detections up 8,500 percent.
Mobile threats:
The number of new discovered mobile malware variants grew by 54 percent from 2016 to 2017.
In 2017 an average of 24,000 malicious mobile applications where blocked on devices per day.
63 percent of the grayware apps in 2017 leaked the phone number and 37 percent reveal the phones physical location.
For up to date antivirus protection and security software you can trust, Norton Security technology relies on one of the largest civilian threat collection networks in the world through the NortonLifeLock Global Intelligence Network. This network monitors threat activities for more than 175 million endpoints in 157 countries and territories, and records thousands of threat events every second. Keeping your security software up to date to help protect you from the latest threats is important, and selecting security software from a company with a vast global intelligence network that you can trust is essential.
How security software works using layers of protection
Computer users often think of "antivirus" as a main line of defense against viruses and malware, and it is. Today, however, antivirus is only the beginning; many layers of Norton protection work together to improve speed of detection and prevention of malware, and antivirus is just one of them. Below is an overview of the layers, and for further reading on how Norton Security software goes beyond antivirus, visit: Above and Beyond Antivirus.
Norton Protection Layer #1: Network | Firewall and Intrusion Prevention
NortonLifeLock's Intrusion Prevention Solution (IPS) s is a network-level protection technology that analyzes incoming data, looking for signs of malicious traffic, and blocks threats before they hit your computer. IPS is included in Norton Security Standard, Deluxe and Premium products.
Norton Protection Layer #2: Antivirus | File-Based Protection
Antivirus is a file-based protection system that looks for and eradicates malware in files on a system to protect against viruses, worms, Trojans, spyware, bots, adware and rootkits. You could liken antivirus, to the TSA's "NO FLY LIST", where the name of the file, its signature of how it acts to threaten systems is known based upon NortonLifeLock research on millions of threats. While the Norton is known for "Antivirus," and this remains an important part of security for your devices, the Norton Security software available today goes beyond antivirus.
Norton Protection Layer #3: Insight | Reputation-Based Protection
INSIGHT™ is a cloud-based solution that correlates tens of billions of linkages between users, files and websites to detect rapidly mutating threats. By analyzing key file attributes, INSIGHT™ can accurately identify whether a file is good or bad and assign a reputation score, effectively protecting against attacks while reducing scan overhead.
Norton Protection Layer #4: SONAR | Behavior-Based Protection
SONAR™ is a behavior-based protection engine that leverages artificial intelligence to provide zero-day protection. This behavior-based layer effectively stops new and unknown threats by monitoring nearly 1,400 file behaviors while they execute in real time to determine file risk.
Norton Protection Layer #5: Repair | Norton Power Eraser
The goal of security software is to prevent threats from reaching the devices they protect, but sometimes, it still happens, such as on a device that previously did not have security software installed, or in the case of a zero-day threat. The Norton Power Eraser tool is designed to detect and remove such infections in their entirety, as well as the downloader that brought the threat onto the device in the first place.
Additionally, many Norton offerings come with a subscription benefit called the Norton Virus Protection Promise. The promise is that if a virus slips through and a Norton expert cannot remove it, you may be qualified for a full refund on the price you paid for your current Norton subscription term.1

Security software for your smartphone, tablet or computer

Security software typically enables you to select the protection you need for the devices and operating systems that you use, whether PC or Mac, iPhone or Android, Mac OS or Microsoft Windows*. You can select one plan to meet your various needs, to protect not only your desktop or laptop, but your mobile devices too. If you are a Windows user, consider exploring Norton antivirus solutions for Windows 10 and Windows 11 PCs.
Various types of malware can be used to target different devices and operating systems. According to the NortonLifeLock Internet Security Threat Report, volume 23, mobile malware variants increased by 54% from 2016 to 2017. These common types of mobile malware can include adware, hidden apps, potentially unwanted programs, riskware, spyware and Trojans—all reasons to protect your mobile devices with security software.
Some mobile malware is hidden in mobile apps. In fact, the NortonLifeLock ISTR volume 23 noted that an average of 24,000 malicious mobile apps were blocked each day in 2017. Viruses can impact phone performance, deny access to your apps or harvest your personal data and usage patterns. On mobile, an antivirus app fights against such access to your smartphone. Norton Mobile Security also includes a feature for Android that scans apps in the Google Play store and alerts you to risks of malware, adware or privacy risks before you download.
The need for protection goes for tablets, as well. Tablets are vulnerable to malware just as computers and smartphones are, so it's important to find an antivirus solution that guards tablets against the threats they face.
When shopping for antivirus protection, consider your behavior in how you use your computer or mobile device. Since Macs, PCs, desktops, laptops, tablets and smartphones are used by different people for different purposes, you'll want to consider the breadth of your use when selecting the security software that you need. Do you have two home PCs and three smartphones in your household that you want to protect? If so, a five-device software plan may cover your needs. Perhaps you have a technology-filled home that needs coverage for ten devices, or maybe you rely solely on your mobile device and just need coverage for one. Flexibility in security software enables you to select the right amount of coverage for your family's needs.
Does antivirus slow down my computer?
You may ask, "What is the fastest security software?" For some, there is a lingering perception that antivirus or security software slows down your computer's performance, or takes a long time to run a scan. In the past, choosing antivirus software was sometimes a balancing act between speed and safety. On one end of the scale, you had minimal virus protection, but your computer ran at maximum speed because its antivirus program used minimal memory. On the other end, your computer was protected but functioned slowly because the antivirus program used so much of its memory.
If speed is one of your top considerations in selecting an antivirus and security product, there are third-party resources who test and report on speed and many other performance factors. SE Labs, AV-Test and AV-Comparatives are three such resources whose test results you can review as you are selecting your security product. Groups such as these conduct ongoing tests and publish their results regularly, so you can find up to date data on the performance of the security software you are considering, including Norton.

What if you think: Help! I already have a computer virus!
You may have joined the group of Internet users who think "it won't happen to me," but then it does. Lots of people don't realize the value of reliable malware protection software until they discover malware on their computer.
Fortunately, antivirus programs can still help. On top of identifying and blocking incoming threats, they scan your computer or device for existing malware. Reliable, tested malware protection aims to get to the root of an infection and completely remove it.
Once you resolve your immediate antivirus needs, you can help protect against future infections by keeping software up to date. Malware developers are adapting and becoming cleverer, and often they use the holes in out of date or unpatched software to enter into a computer. Without keeping on top of software updates and using trustworthy antivirus software, you could be setting yourself up for further issues.
Investing in your digital safety
Selecting a free antivirus program might seem like a budget-friendly way to protect your computer. Before you put the care of your data and technology in the hands of a free download, however, think about what it would cost you to clear up a serious infection that slips past a free antivirus tool. Some free antivirus programs may not protect against the wide variety of threats that paid programs do, and updates to defend against new threats may be available much later in free programs as compared to paid ones. As mentioned above in the section on software speed, there are many third party organizations that test and report on the performance of security software products, and reading about the performance differences between free and paid software can provide you with more information as you consider which software to use on your computer, tablet or smartphone.
Internet security isn't an area to cut corners. Free antivirus software may end up costing you in the long run if it does not protect against the latest emerging online threats. Choosing a reliable, well-known company that has built its reputation on successfully detecting, blocking and removing malware is an investment in your digital security.
Features to look for in an antivirus product
There are many options to weigh when shopping for virus protection. This is a list of features to look for in a security suite:
Browsing protection that helps you avoid threats while web surfing
Protection against phishing and malicious links on social media
Reliable firewall that blocks threats from reaching your computer
Parental controls that enable you to observe and limit what children access
Efficient identification and removal of viruses
Minimal memory usage that keeps your computer performing at optimal speed
Frequent updates to include protection against newly-discovered threats
Virus cleanup mode that removes viruses to a secure area before deleting them from your device
Computer backup options that let you retrieve data in the event of loss on your local device
Choosing the best security software for your needs
When buying antivirus software, consider all of the devices you want to keep protected and the family members who use these devices. Think about your budget, too, and select software that is right for your needs at a cost that represents a worthwhile investment into the protection of your digital life. Solutions exist at various price points for quality antivirus software.
Also, consider both quality and how easy-to-use the software is. Quality and performance tests for antivirus software are available from the AV-Test group and other third-party organizations. Utilize product tours or product walk-through videos to become familiar with how you as the user will interact with the software.
Norton Security offers solutions for a wide variety of devices and Internet security needs. Solutions range from single-computer protection to an antivirus suite with security for up to 10 devices on multiple operating systems: Windows, Mac, Android and iOS*. Browse, chat and stay entertained while keeping your devices secure. Explore Norton Security solutions to find a solution that matches your family's needs.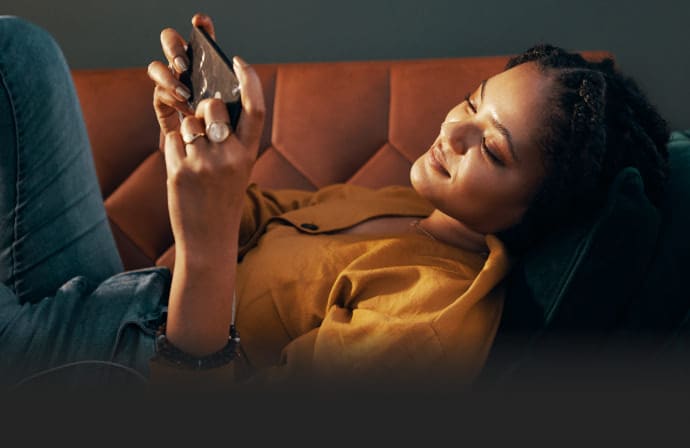 Help protect your digital life on your devices.
Are you afraid of losing your personal information or all the precious things on your computer? Get comprehensive protection with Norton Security Deluxe across all your devices – up to 5 PCs, Macs, smartphones or tablets.

Create an account today and try it free for 30 days on up to 5 of your devices.
Editorial note: Our articles provide educational information for you. Our offerings may not cover or protect against every type of crime, fraud, or threat we write about. Our goal is to increase awareness about Cyber Safety. Please review complete Terms during enrollment or setup. Remember that no one can prevent all identity theft or cybercrime, and that LifeLock does not monitor all transactions at all businesses. The Norton and LifeLock brands are part of Gen Digital Inc. 
---